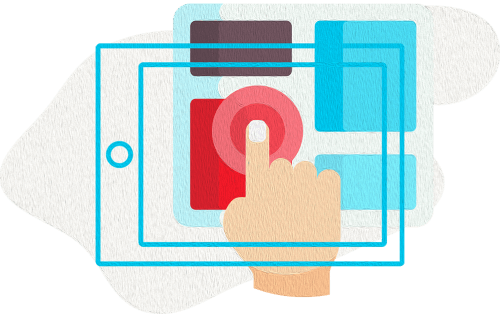 App & Software Development
App- and software development can become a costly endeavour, when team members do not communicate efficiently with each other and there is not enough clarification of required use cases. <strong>IAM MIA</strong> is an interdisciplinary team with more than 10 years of experience that can respond to user centered and system relevant questions. Every team member sees value in sustainable developments that are enjoyable to use, as well as easy to maintain and extend. Ultimately, the interface between user and system is decisive for the actual use of the app or software, which is why the design of the interactions plays a very important role in picking up the target group.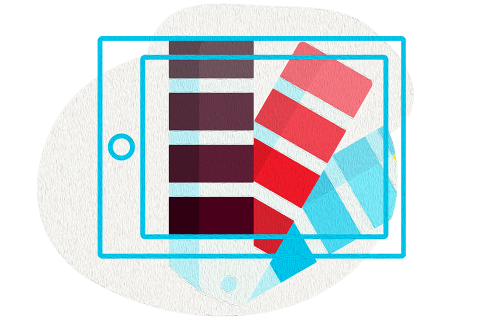 Graphic Design
Letterhead and business cards are among the means of communication that are used regularly in exchange with customers at every company, be it in printed or digital form. So that the customer can be offered a certain recognition value, corporate communication should experience a brand development in which the logo, visual language, color scheme, typeface and tonality are in harmony with each other. The technical implementation and use of materials also play an important role in the development of a corporate identity. In the visual design, <strong>IAM MIA</strong> combines company and brand values that should be communicated in a target-group-specific and modern way.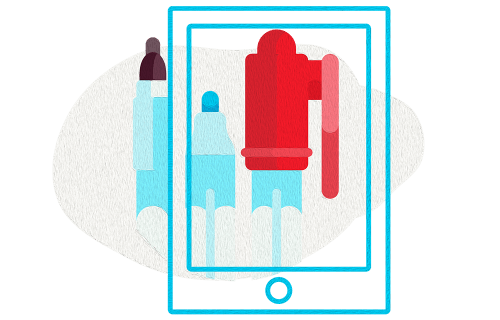 Illustration
"A picture is worth a thousand words." is the saying that represents the added value compared to many words. Illustrations that depict textual content, such as emotional corporate values or explanations, are very popular in digital and printed brand experiences. From data visualisation to pictorial narration, illustrations and drawings can serve a variety of purposes. The design style can be decisive and each brand appearance can have a certain visual atmosphere and give the viewer a quicker understanding than reading texts. <strong>IAM MIA</strong> likes to tell pictorial stories that can be presented in digital or in printed form.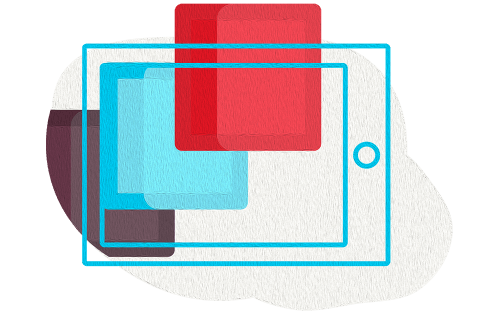 Project Management
Time costs money! Estimates of the expected effort in the individual project phases allow budgets or timely decisions about further developments to be planned well in advance. In order that resources can be used effectively on projects, the <strong>IAM MIA</strong> team offers project management in general as an optional service add-on. The team members are not only already coordinated and attuned to each other in terms of communication, but experience has shown that the time available for implementation is known and therefore easier to determine in terms of available resources.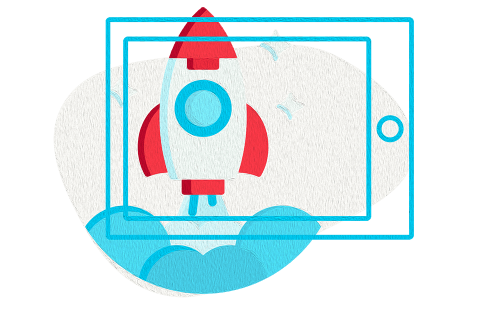 Product Development
Product development is similar to telling a story that should end well. There was once a vision of a product that was to be successfully launched in the near future. For this, the team members of <strong>IAM MIA</strong> come together and develop a strategy to achieve the common goal via defined milestones that create a MVP (Minimum Viable Product). These milestones shape the requirements and challenges of the product history. Based on this, the team gains more experience and insights that lead to the improvement of previous considerations and real developments. In the end, the target group benefits from the mature added value of the product or service, which will help to run a project smoothly while fulfilling various expectations.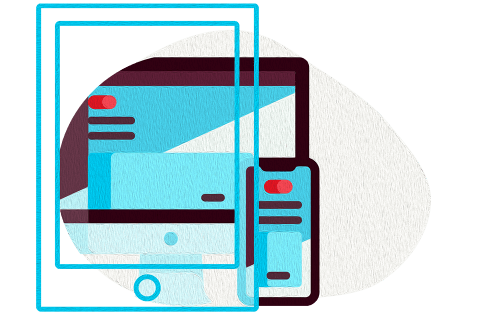 Web Design
In web design, responsive design for various output media, such as desktop, tablet or mobile, plays an important economic role, since the target group should ideally be picked up across devices. The applications are optimised for both small screen formats and large display devices, so that the desired interactions can be carried out at any time in a barrier-free and targeted manner. In addition, there are practical considerations such as the speed of data transmission and the ability to find or read information. Search engine optimisation is another important topic that the <strong>IAM MIA</strong> team has been working on based on experience.
Plan

your optimised user journey

Introduce your vision of an app, a software or a web product to us and get an idea of overall requirements. Let's plan the user journey according to needs and urgencies. We help you optimise your digital products.